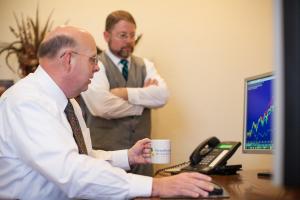 We serve as your Guide in this ever changing investment world. Our job is to keep you informed so You can Decide on the course of action that is best for your family's future. We have been guiding our clients since 1984 when the Dow Jones Index* was only at 1258.
Today's economic environment offers a multitude of choices and challenges for an investor. Each client family's financial path is shaped by a wide variety of personal factors such as age, health, client needs versus the needs of other family members, job security, attitudes about saving and spending, investment experience and your plans for the future. 
* The Dow Jones Industrial Average is an unmanaged index of 30 widely held stocks.