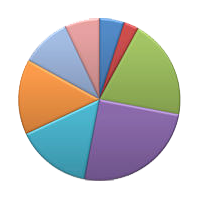 Today's investor has an array of investment options to choose from. As the market changes and new products become available, it can be difficult for you to determine what the best options are for you.
Your Investment and Financial Planning team is here to provide investment guidance and information to help you reach your investment goals.
We offer a full selection of investment vehicles to keep you on the right path in your financial journey. We tailor your investments to match your desired level of risk.